Load balanced web hosting in the cloud
Doesn't it anger you when your site is running slow or not at all? Certainly your customers, too, won't stay on just a site for too long. At Shellit.org we have tackled this problem. Our main idea has been to develop a high performance, fast and highly reliable web hosting environment.
Our web hosting plans are running on a self-built multi-server cluster to enable high availability. Our self-developed server infrastructure and control panel enable seamless operating in high loads and hardware failure situations.
Load balacing makes sure your website is always running fast. Under high loads the visitors are automatically redirected to multiple background servers.
Load balancing also makes sure your customers won't notice any service disruptions even if some of the server were down, unlike in a traditional web hosting plan were all the services are unavailable if the server is down.
Traditional hosting plan does not work when server is down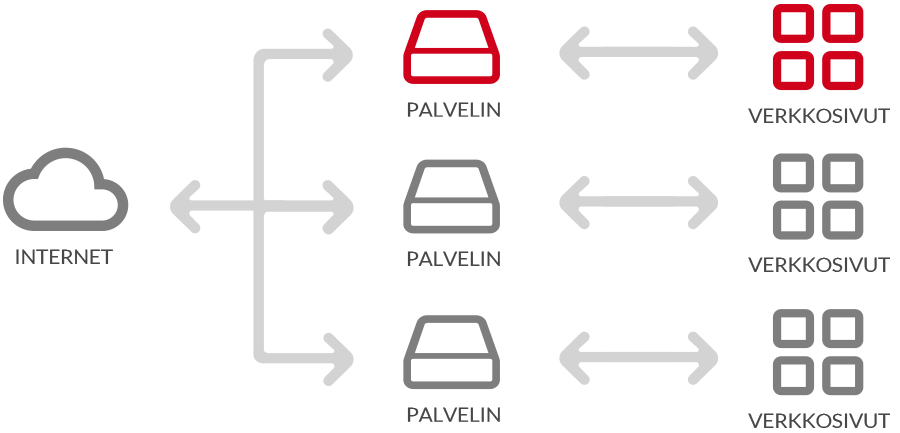 Our hosting plan if a server is down

(Translation: Palvelin = Server, Verkkosivut = Website, Kuormantasaaja = Load balancer)