This tutorial can also be used with SSL:n activation! Then you change http to https.
You can change WordPress site address directly from WordPress admin panel.  Site address can be example address as shown below or any other address that you want to change to something else. Before changing WordPress site address you should make sure that address works and redirects are done correctly for the domain.

Log in to WordPress admin panel and go to Settings – General.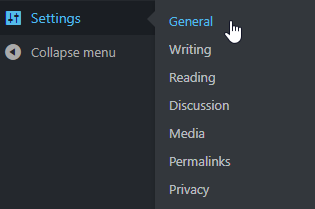 After opening the page you edit the fields shown below that says URL. These are the fields where you can update the new address. These field shows the current address.

After the update fields shows the new address. Both fields should show the new address.

After saving these settings site should work with the new address.